Pandemia por SARS-CoV-2 (COVID-19)
Entre la incertidumbre y la fortaleza
Julio Medina

Universidad de la República, Facultad de Medicina, Cátedra de Enfermedades Infecciosas. Director
Citas
(1) Zumla A, Hui DSC. Emerging and reemerging infectious diseases: global overview. Infect Dis Clin North Am 2019; 33(4):xiii-xix. doi: 10.1016/j.idc.2019.09.001.
(2) Guan WJ, Ni ZY, Hu Y, Liang WH, Ou CQ, He JX, et al. Clinical characteristics of coronavirus disease 2019 in China. N Engl J Med 2020. doi: 10.1056/NEJMoa2002032. [Epub ahead of print]
(3) COVID-19 Dashboard by the Center for Systems Science and Engineering (CSSE) at Johns Hopkins University (JHU), 2020. Disponible en: https://gisanddata.maps.arcgis.com/apps/opsdashboard/index.html#/bda7594740fd40299423467b48e9ecf6 [Consulta: 10 marzo 2020].
(4) Roser M, Ritchie H, Ortiz-Ospina E. Coronavirus disease (COVID-19): statistics and research. 2020. Disponible en: https://ourworldindata.org/coronavirus [Consulta: 13 marzo 2020].
(5) COVID-19 Community mobility report: mobility changes. Italy, march 29, 2020. Disponible en: https://www.gstatic.com/covid19/mobility/2020-03-29_IT_Mobility_Report_en.pdf [Consulta: 31 marzo 2020].
(6) Lau H, Khosrawipour V, Kocbach P, Mikolajcyk A, Schubert J, Bania J, et al. The positive impact of lockdown in Wuhan on containing the COVID-19 outbreak in China. J Travel Med 2020; pii: taaa037. doi: 10.1093/jtm/taaa037. [Epub ahead of print].
(7) Adaptive COVID-19 Treatment Trial (ACTT). Disponible en: https://clinicaltrials.gov/ct2/results/details?cond=COVID-19 [Consulta: 1 abril 2020].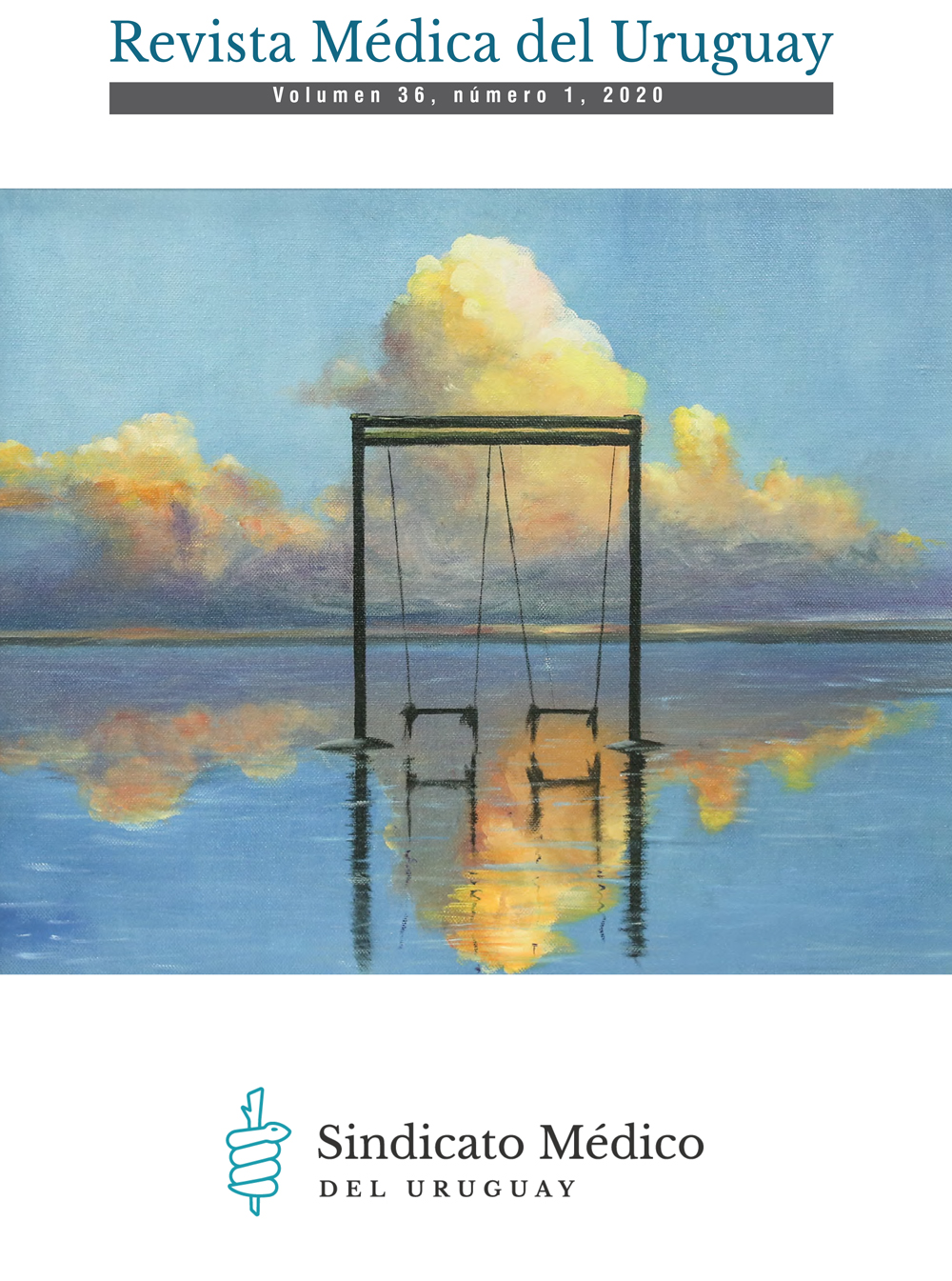 Cómo citar
1.
Medina J. Pandemia por SARS-CoV-2 (COVID-19). Rev. Méd. Urug. [Internet]. 21 de abril de 2020 [citado 2 de diciembre de 2023];36(2):119-20. Disponible en: http://www2.rmu.org.uy/ojsrmu311/index.php/rmu/article/view/524
Esta obra está bajo licencia internacional
Creative Commons Reconocimiento-NoComercial 4.0
.